A long way to go – part 7
At last on the top!
And enough time til the sunrise, to make some photos in other directions. This picture was taken to the south, where you can see the village of Lech. And no, this is not the sun in the sky. I'm still waiting for the sunrise and I'm doing this not during high noon.
By the way, the big mountain you can see in the image, is the Karhorn, which I wanted to climb but once more the weather doesn't want it too.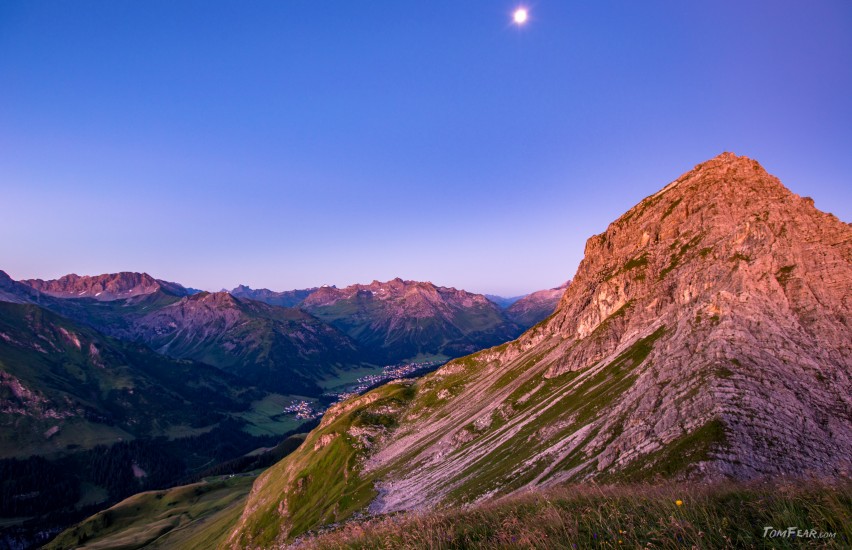 Der Artikel ist auch in Deutsch verfügbar.