The plan was, walking up to the Spitzmeilen hut and making fantastic night shots. The reality was, we were walking upwards through thick fog. The hike was harder and longer as expected and the weather was not like forcasted.
Well it was not as I wished and the clouds stayed the whole night long without the possibility to see not only one star. But after the night was to forget, the sunrise was really stunning. The clouds are blowing away right until the horizon was become yellow. And so I could see a beautiful sky in wonderful snowy landscape.
And for the rest of the day and the next night, were I was no more in the mountains, the sky was totally clear and nicely blue…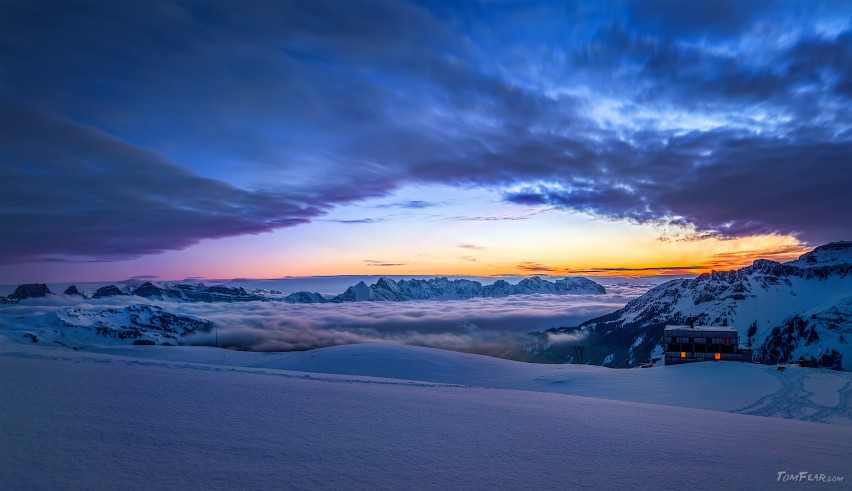 Der Artikel ist auch in Deutsch verfügbar.