Before the sun hides behind the horizon, she is sending some last warming rays through the clouds over the hills into the snow covered valley.
So is the cold day yielding a more colder night in the mountains, therefore he doesn't say goodbye without to play once more fiercly with the colors. As a photographer you are waiting for exactly such sunsets and sometimes you are lucky enough to be to the right time at a photogenic place, like here at the Chuderhuesi in the Emmental.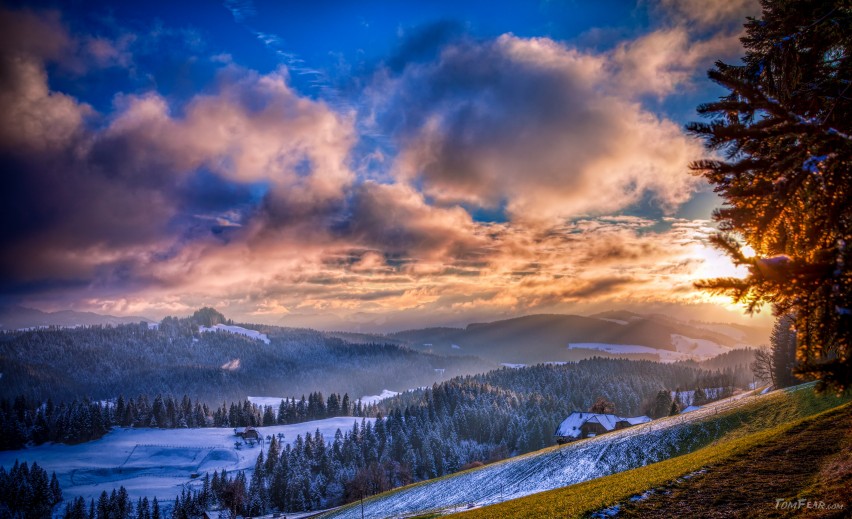 Der Artikel ist auch in Deutsch verfügbar.