Due to current events, breaking news from space…
Some of you may already now it, around the 12th of August you can see an intense meteor shower at the sky, each year. If there is no moon and there are no clouds. And after a few years, this year the time was right and all parameters were good or even best.
During the week I was checking the weather forecast several times a day and yes, it should clear up at this perfect night. So I was planing my tour and I decided to go to the Toggenburg, especially to the lake of Schwendi. Because I can drive with my car nearly to the lake. Well this might sound like, what a lazy bone Tom Fear is, but I wanted to take some timelapse shots. And so I packed nearly all my equipment. Five cameras, five lenses, four tripods, a dolly and two controllers. All in all, about 25kg, which I wouldn't want to tow up to a peak.
And so I spent my night by the lake and after the timelapse engines were working, Tom Fear took out his mattres and a cushion and enjoyed to watching the sky for a few hours…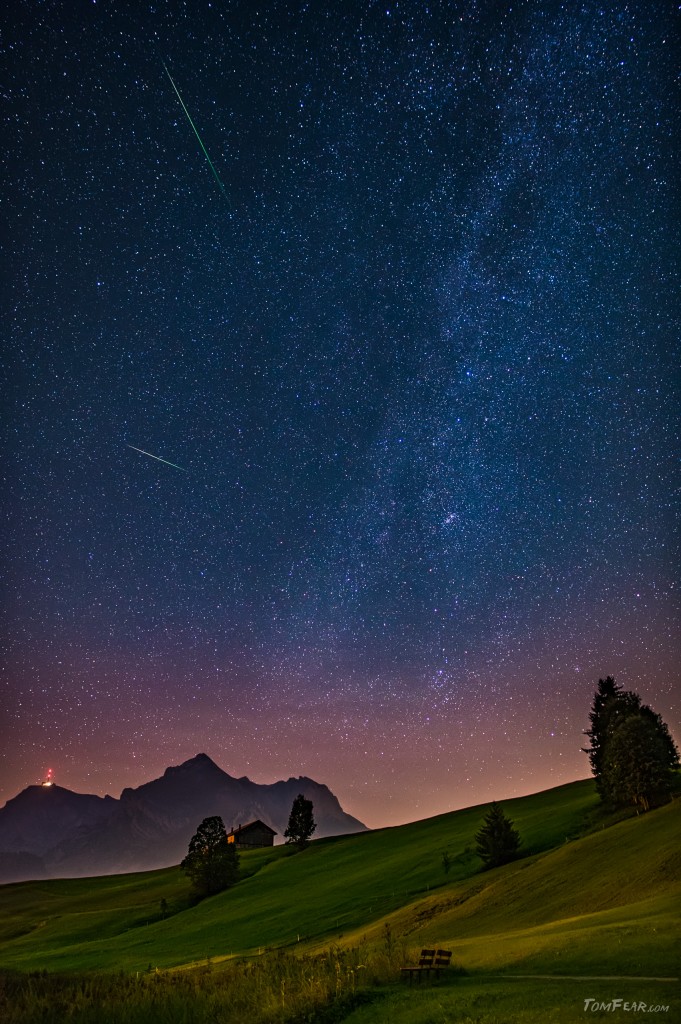 Der Artikel ist auch in Deutsch verfügbar.