After only a few hours of sleep, because I had to be awake on time for the sunrise and standing again behind the camera, I could enjoy this amazing view over the mountains.
At the evening before, I was climbing with a lot of luggage up to the Great Aubrig in order to spend a night on the mountain and to see the fantastic starry sky with the milkyway above the peaks. And also to shoot some impressive images with my camera. Beside the exhausting climb at approx. 30°C it was a beautiful climb. And at the morning after, still before the going down, I could get some stunning images of a wonderful sunrise.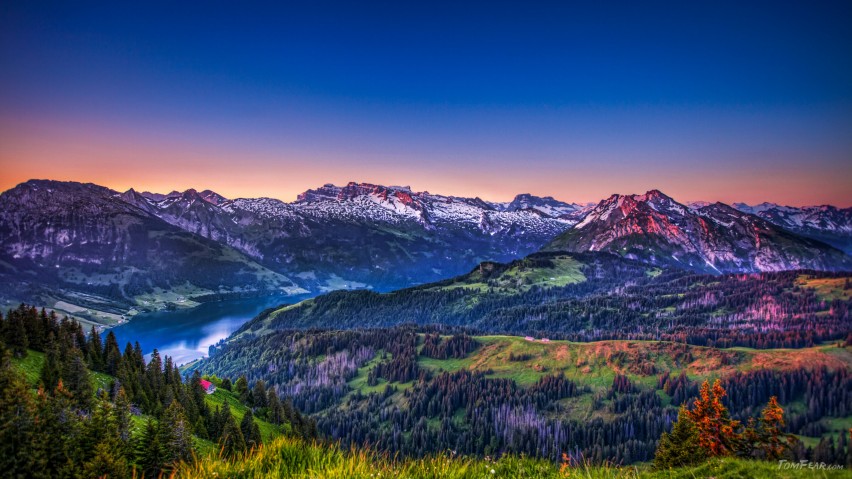 Der Artikel ist auch in Deutsch verfügbar.