Now we stuck in the deep autumn fog. There are no sun rays coming through the thick gray mass. And after a really cloudy summer the sad thing is, the clouds are gone now. There are no clouds above us, if I would go up over 1400m then I could see the bluest sky you can imagine.
Therefore I need a memory for a sunny day in a warm summer, like here in the Provence. It was a warm, sunny and the air was filled of the fragrance from the lavender fields all around us.
Ahh, now the gray autumn day isn't as bad as it was before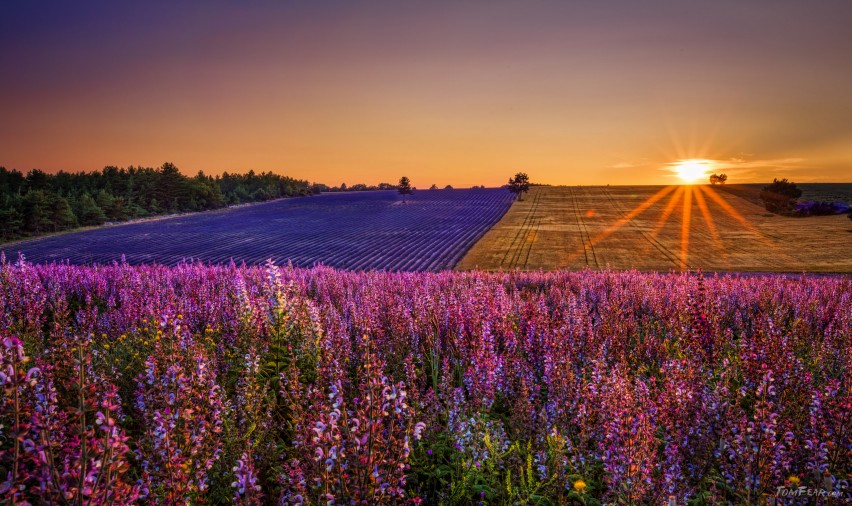 Der Artikel ist auch in Deutsch verfügbar.