At the very end of the long fjord, there is a small village called Geiranger, which gives the whole fjord his name.
Every day comes a really big sea ship until the end of the fjord. And unlike me, you should know when the ship is coming. Then you you can take a very impressive image of a big ship in the narrow fjord. I saw some pictures and you can believe me, it is very impressiv. I mean this landscape is anyway impressive with all the wonderful mountains and the sea in the middle. But my advice is, take the image with the cream of the crop.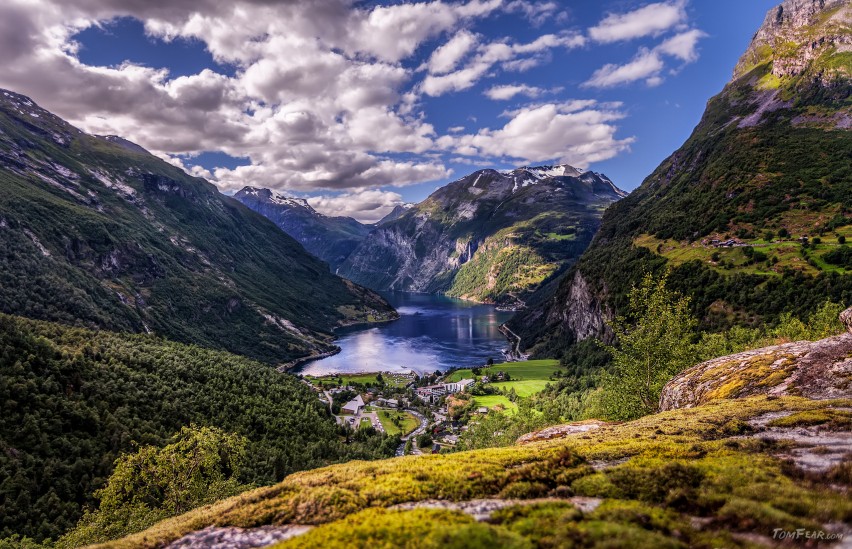 Der Artikel ist auch in Deutsch verfügbar.